Chia Pudding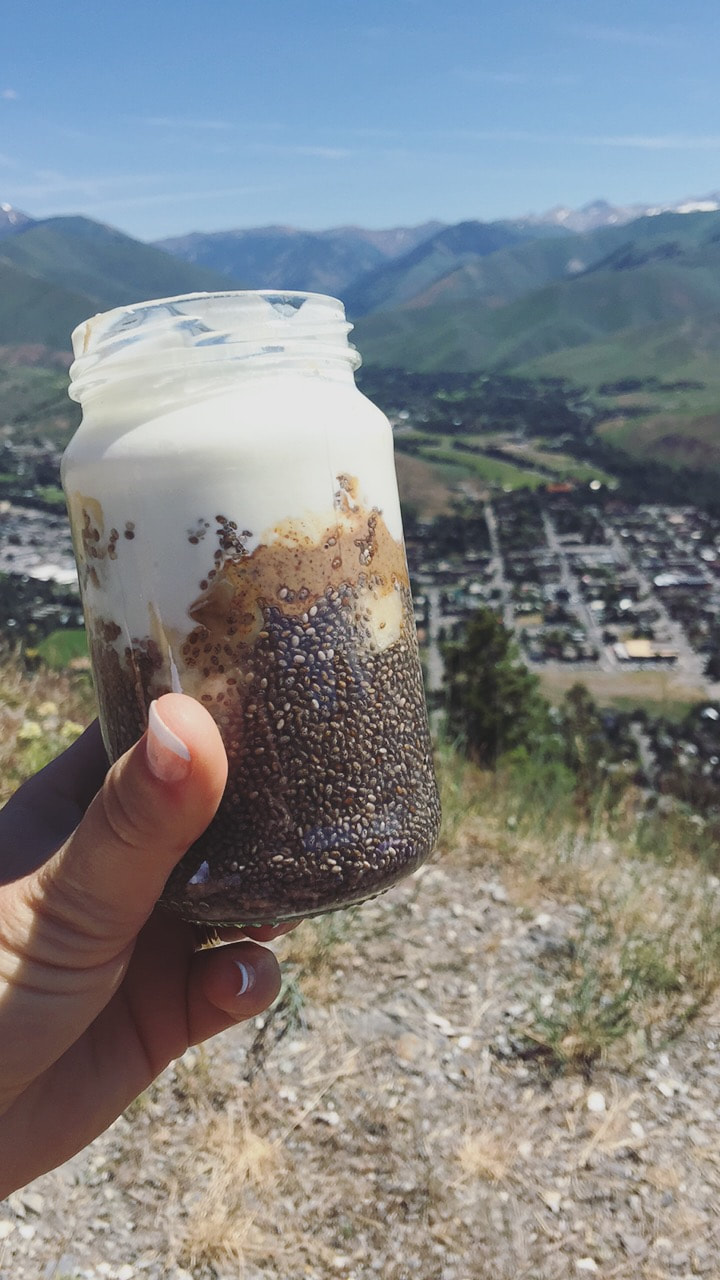 VEGAN
GLUTEN FREE
PALEO
KETO
FULL OF OMEGA 3, PROTEIN, CALCIUM & FIBRE
1/2 cup coconut water

half a banana,

A solid dollop of almond butter

handful of chosen berries

1/4 cup of biodynamic yoghurt ( I used Paris creek farms or coconut yoghurt that I make my self, you can find the starter cultures here)
METHOD
All you need is a jar, spoon (tea spoon if your like me) and a knife.

Place the chia and coconut water in the jar, mix well together and leave for 10 min (its usually the first thing I will do so that it soaks for longer).

Once slightly solid (I don't wait till its completely solid), slice the banana and place on top, scoop in the yoghurt, throw on the blueberries, and dollop on some nut butter!
I take this on hikes and planes. My favourite quick fix for the morning that keeps me full until early afternoon.